As I mentioned last week, I went on a trip to Chicago this month. While I was there I picked up a few crafty things. First I had to stop at
the Needle Shop
. I have seen their
Etsy shop
, and knew I had to stop by in person if I ever got the chance. I really loved it there and wish I had a shop similar to it locally. Anyhow I picked up these 3 fun prints ....
Moroccan Mirage by Anthology Fabrics, Far Far Away III by Heather Ross for Kokka, Where's my 'Stache by Alexander Henry Fabrics.
And, Jessica Jones of
How About Orange
designed a line of canvas cotton home dec weight fabric for the Needle Shop, so you know I had to scoop some of that up while I was there! The collection is called
Outside Oslo
, and has a fun Scandinavian feel. I think it came out around a year and a half ago, and I have had my eye on it for a while. My only regret about buying this fabric is that I did not buy more of it while I was there. I bought this 6 fat quarter pack in the "Dawn" colorway, and am regretting not buying any of the dusk colorway.
The great thing is, is that The Needle Shop has an Etsy shop ... I just might have to scoop up some more of this fabric soon .... like this other fat quarter listing
HERE
.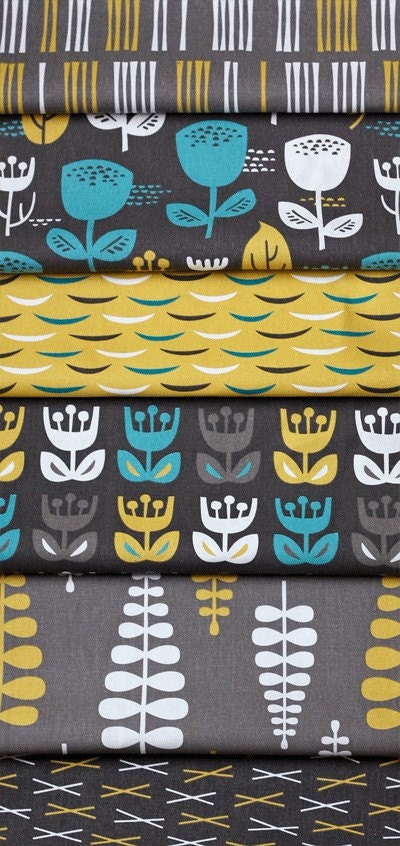 Lastly while I was at The Field Museum I picked up this origami kit for
me
my kids. We have not gotten started on it yet, but it was so cute ... how could I resist?
You make any crafty purchases lately?
Hugs,