While I have been studying hard this semester my fabric shopping (unfortunately) did not stop ... but the sewing did, so now I have probably my largest stash to date, and have told myself that I must use at least a big chunk of it before I buy anymore. And once I do buy some more, here are some fabrics that are at the top of my list ....
Tanya Whelan's new collection, "Sugar Hill" ... I think I love just about everything that Tanya Whelan does, and this collection is no exception.
Some prints from the "A Walk in the woods" collection by Aneela Hoey when they come out in the spring ...
And of course I am desperately awaiting the re-release of Denyse Schmidt's Flea Market Fancy slated to come out in March ... here is an image from an Etsy seller who is already taking pre-orders ...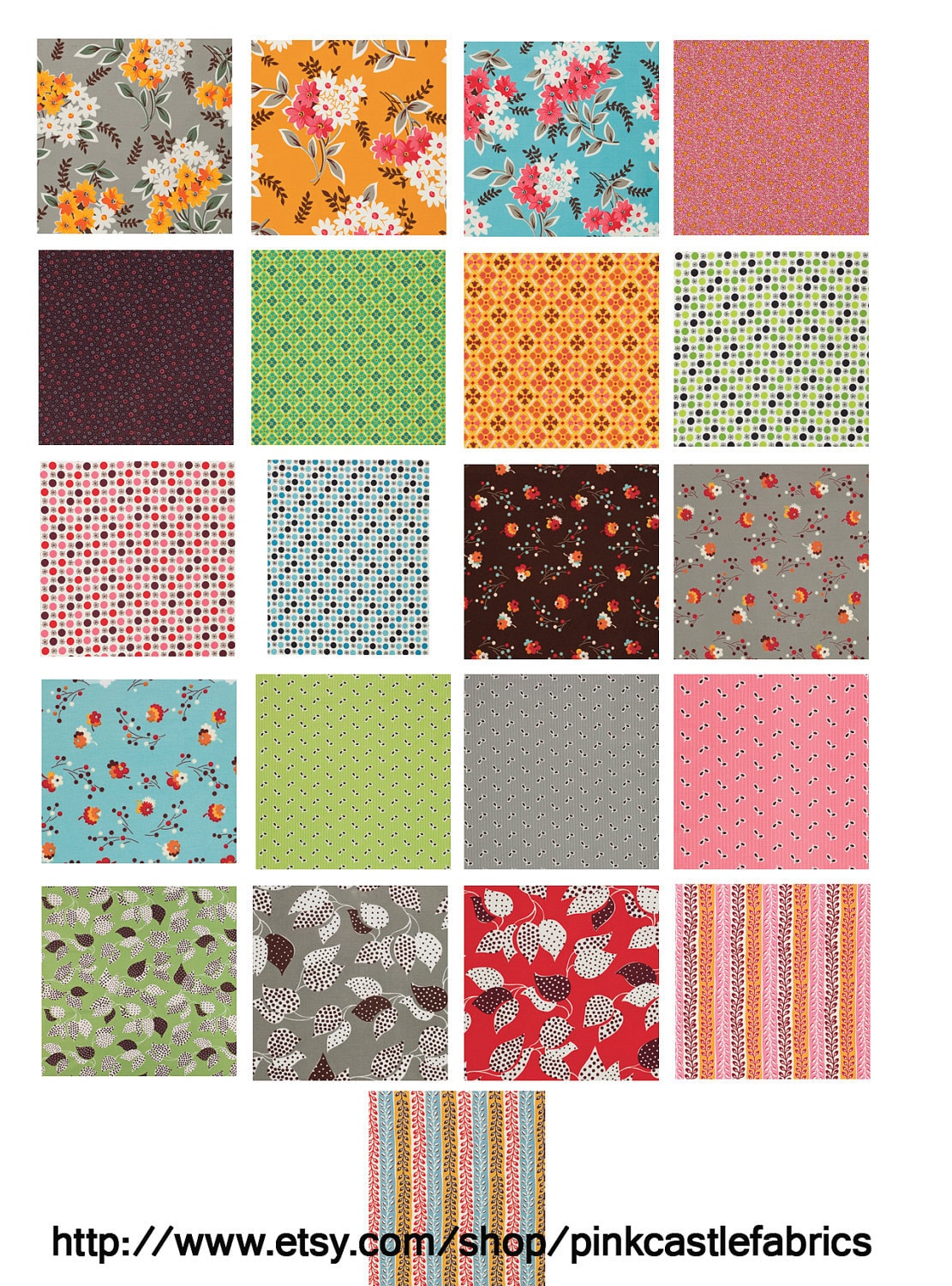 Any fabric you have your eye on?